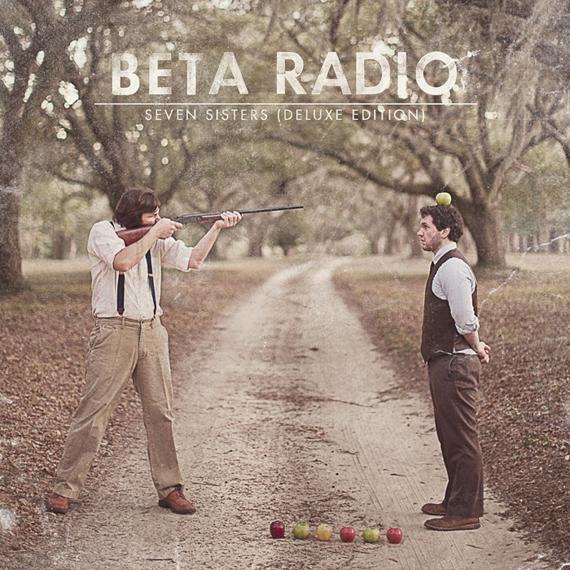 Seven Sisters (Deluxe Edition), is a limited, 500 copy run of our debut album Seven Sisters - on vinyl! Its something for all you audiophiles and analog lovers out there, and is now available to be ordered and shipped right to you! The reason why this record is a "Deluxe Edition," is because in addition to the original eleven songs from Seven Sisters, it includes two unreleased tracks recorded after the original "Sisters" recording sessions.  These new jams were written for the first two episodes of the CW Network's television series, Hart Of Dixie.  All the songs have been remastered, and each record comes with reworked album art specifically for the vinyl release, as well as lyric sheets, liner notes, and a full album download code, so you can listen to these songs even when you're not near your turntable!
Not a fan of Vinyl? Is analog to antiquated? Then get an immediate digital download of Seven Sisters (Deluxe Edition) from one of the fine digital distributors below!
1. Either Way  |  2. Darden Road  |  3. Where Losers Do 4. Hello Lovely  |  5. Brother Sister  |  6. Khima 7. Borderline  |  8. Highlight On The Hill  | 9. Pleiades 10. A Place For Me  |  11. Return To Darden Road 12. The Man Grows  |  13. Widow at the Wake
*This album is only available on vinyl and online distribution.
Download this album at one of these fine digital distributors.
Buy the vinyl at our store below.